Aximmetry for
XR productions
It easily interfaces a multitude of hardware used in a broadcast environment: various video input and output possibilities, camera tracking systems, and controlling devices.
Aximmetry enables fast changes between scenes and lighting designs, and also fine tuning the background intensity when dark shadows are rendered on the LED.
Aximmetry provides presets for extending your LED virtual production with AR elements.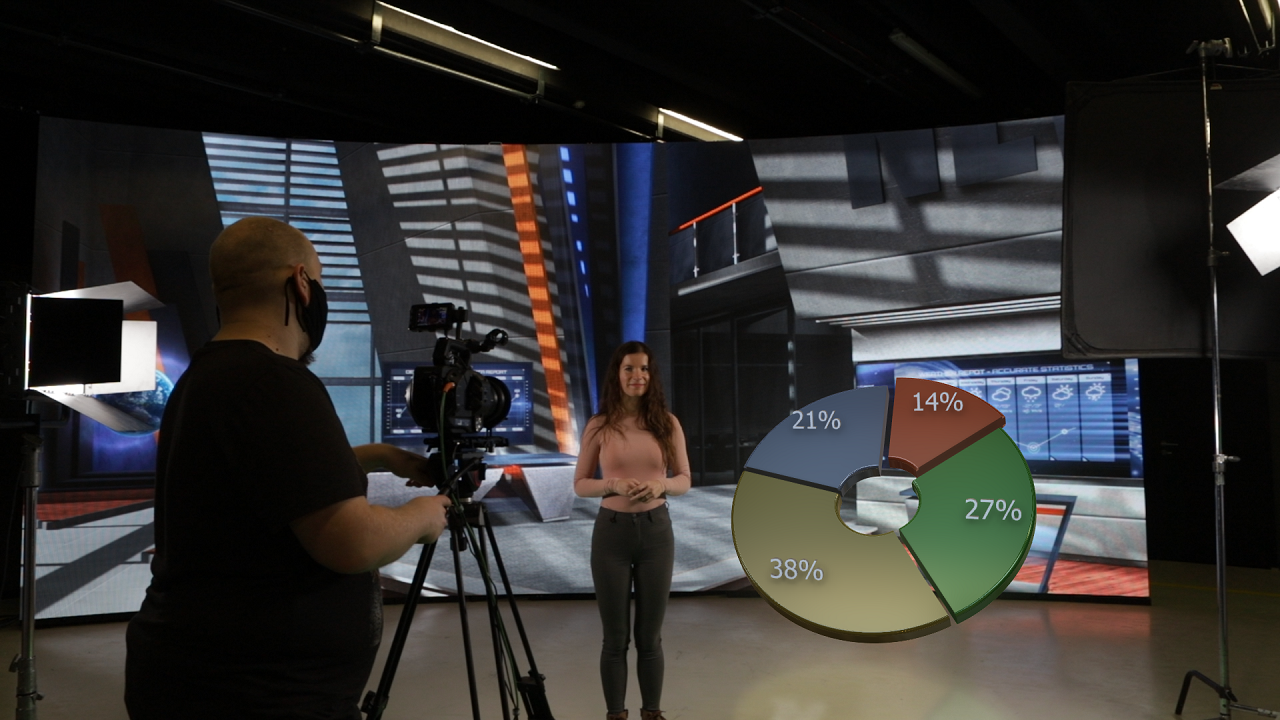 As a result of years of broadcast and film specific software development, there are a wealth of other features included in Aximmetry licenses to make virtual production uncomplicated:
The self-explanatory Aximmetry Calibrator makes lens and camera calibration easy even when working with game trackers (or PTZ cameras)
Flexible visual scripting tools to keep full control of the production
User-friendly tools for realtime pre- and post-processing of the rendered image
Native 3D engine for simple creation of additional 3D graphics on top of UE content, or using it on its own
Possibility of adding complex 2D graphics and text
The full Unreal Engine feature set is available in the Aximmetry DE editions and our team is always amongst the first to follow up on new

UE version releases