Introduction
Aximmetry can natively create an NDI In-, or Output channel without the need for any third-party software.
This article will describe:
How to set up an NDI input to be used in Aximmetry
How to create an NDI signal (output) with Aximmetry
Examples of how to stream Aximmetry output to Skype or Zoom, using NDI Tools
For streaming to other platforms, for example, Facebook, YouTube, etc. please refer to this article: Streaming (YouTube, Facebook, Twitch, etc.)

For more information on NDI please refer to this document: NDI
Aximmetry NDI Input Setup
There is not much needed to set up an NDI signal as input into Aximmetry. As soon as there is an NDI signal on the network, to which the PC running Aximmetry is connected, Aximmetry will recognize it.

Such inputs will be automatically listed in all video input fields. A few examples:
In Aximmetry Composer Startup Configuration / Device Mapper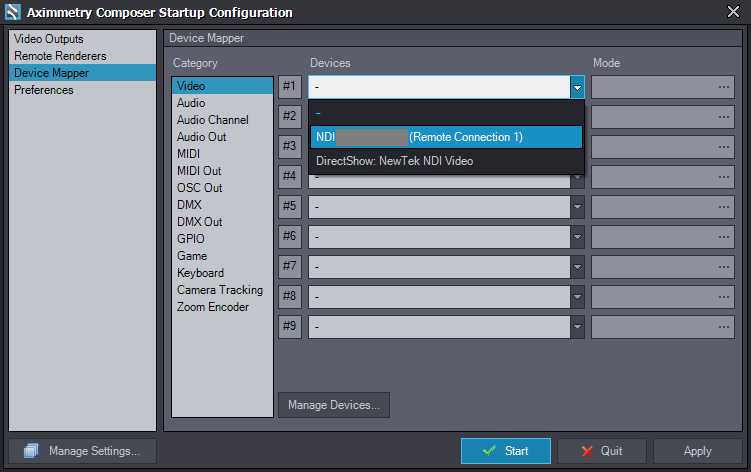 Video Input module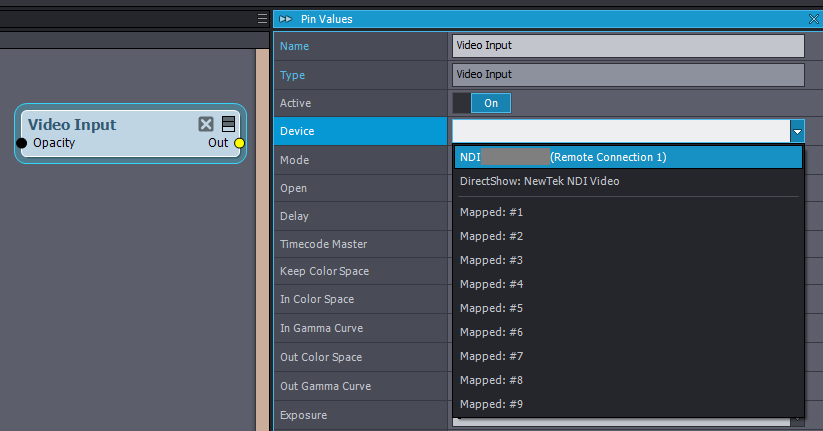 INPUT panel of Virtual Cam compound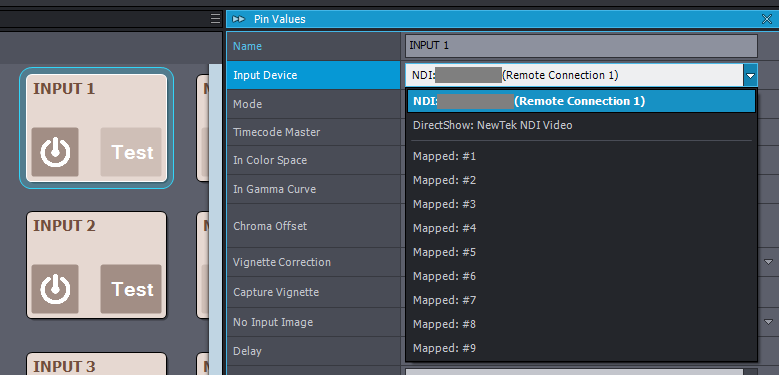 Aximmetry NDI Output Setup
After starting Aximmetry Composer,

In the Startup Configuration click Manage Devices...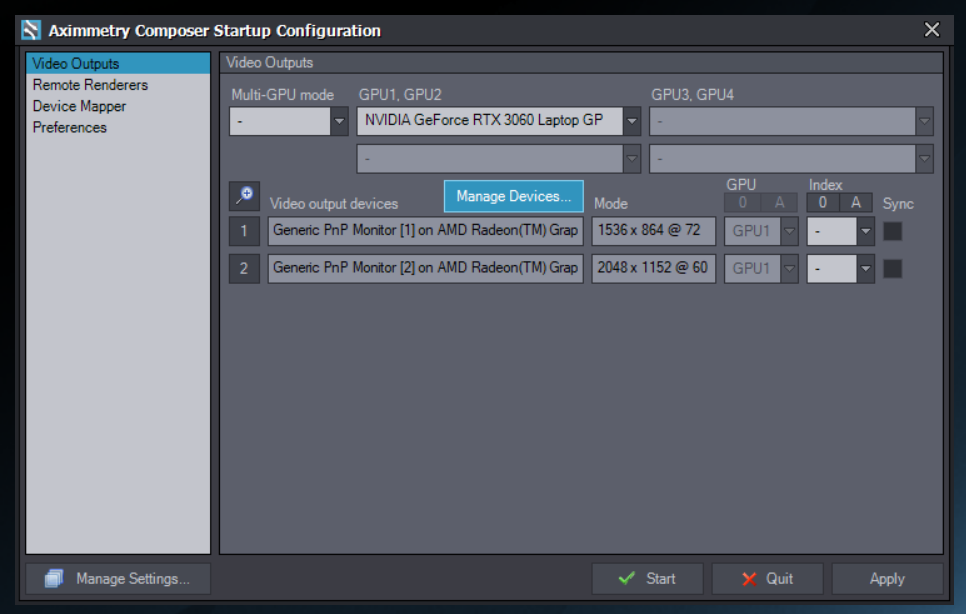 In the Device Manager find NDI on the left, in the Video Out category. Click Add...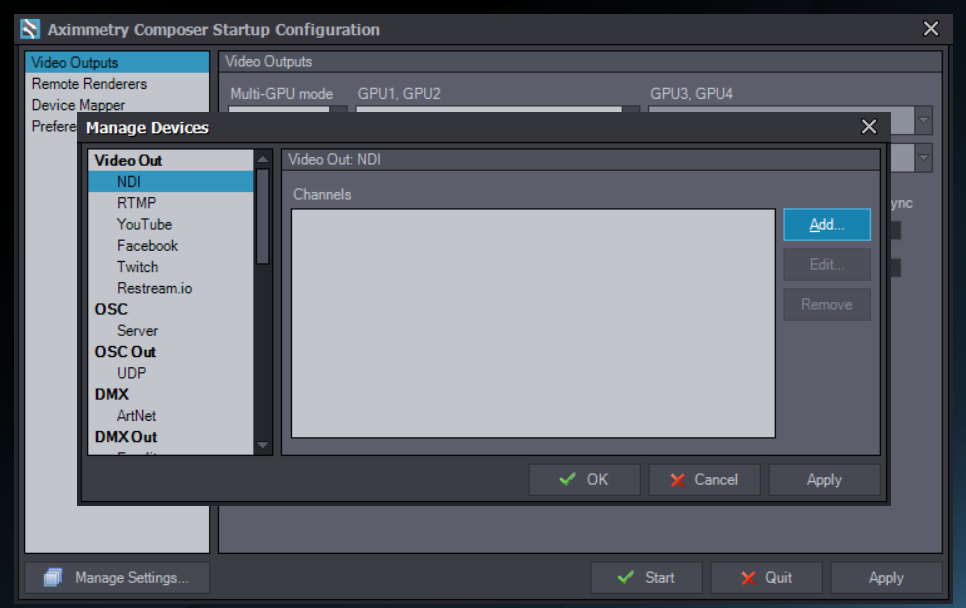 Name your output as you wish. We named it "Aximmetry NDI Output". Click OK.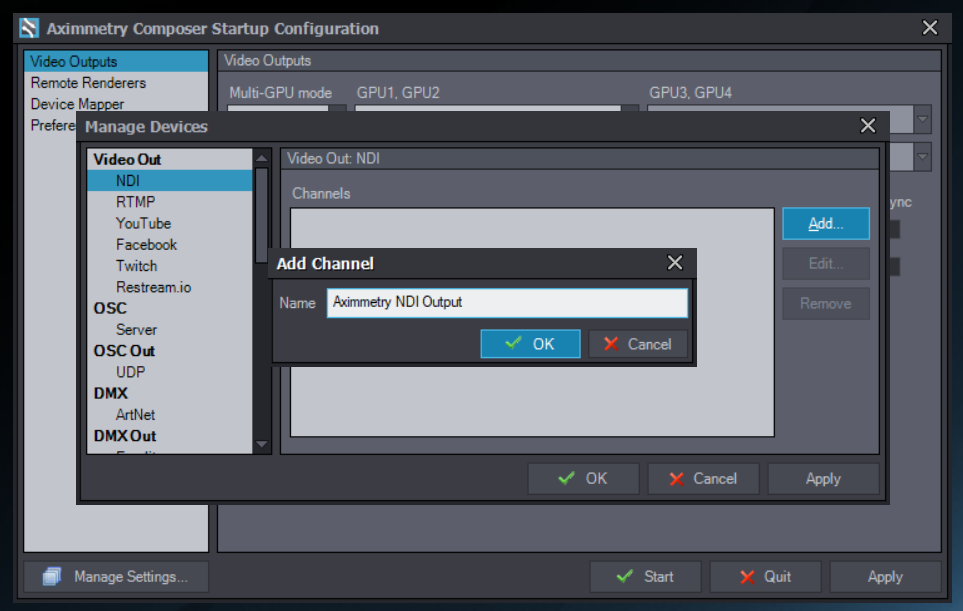 The NDI output will show up in the Startup Configuration list: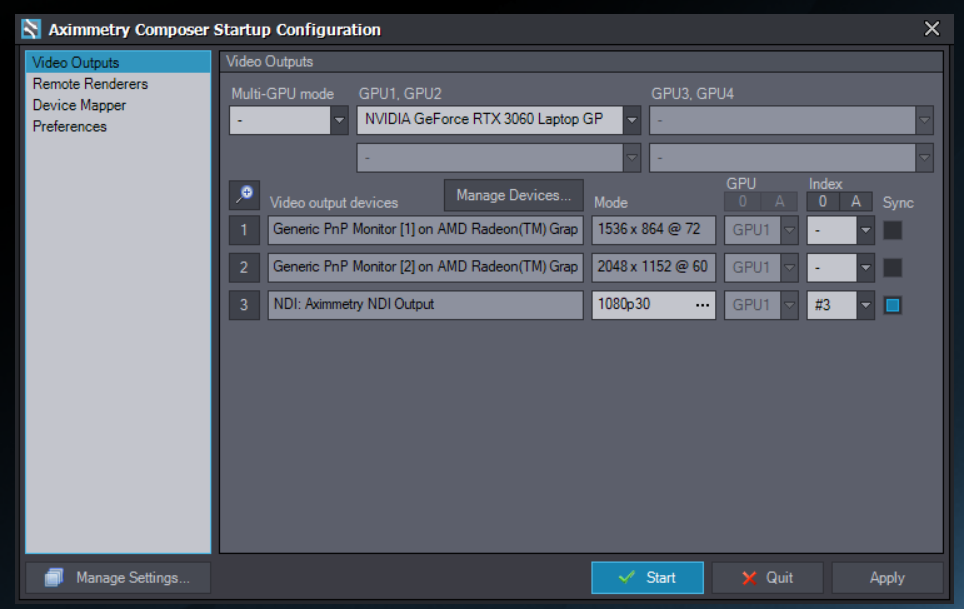 Turn ON Sync for this output. Usually, 1080p30 works well, but of course, you can set the Mode to whatever you would like to use.
Streaming to Skype, Zoom, or any VoIP communication software
To learn more about how to use NDI for streaming, please refer to this document: Streaming to Skype, Zoom and other VoIP software