What is NDI?
NDI is a networking protocol that allows for transmitting video and audio across a standard ethernet connection.
What is needed to use NDI in production?
NDI is very easy to use with Aximmetry.
As for hardware, you will only need a standard ethernet connection.
With NDI, most of the work is handled by software. Aximmetry is able to natively process NDI in and outputs that are available on your network.
In some cases, you might need the NDI Tools software package, for example, if you would like to stream your Aximmetry output to Skype, Zoom, or other (VOIP) communication software. You can find more on this here.
Infrastructure
A gigabit networking infrastructure is recommended for use with NDI. For more resource-intensive production workflows, five or 10-gigabit networks may be required. For the best possible performance, NDI should be used on a dedicated network.
A single stream of video in High Definition can use between 100-200Mbps of bandwidth. NDI HX was introduced to lower the amount of bandwidth needed. NDI HX utilizes the common compression method H.264 which drastically lowers the bandwidth required, however, introduces significantly more latency.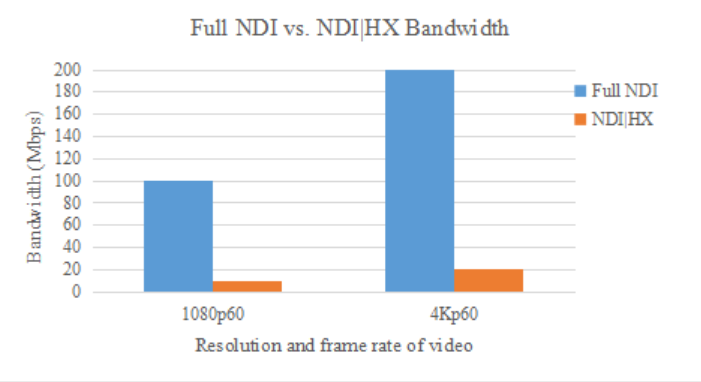 Setting up NDI Inputs and Outputs with Aximmetry
Read this article on how to set up NDI In/Output Setup.
Audio:
NDI supports multi-channel audio. With Aximmetry you can send up to 16 channels of audio signals for input and output.